One Connected Community
MVI ends all the fragmented systems and gives Residents and Management an experience like no other.
THE MVI EXPERIENCE.
Entire property control
From the front door to living room, everything is seamlessly controlled.
Video access control
Complete control and Visibility into all entrants into the property.
Communication
Entire community communication, creates an internal social network with a seamless management experience.
Total Smart Control
Manage all the activities and functions of your building, from any device, anywhere in the world.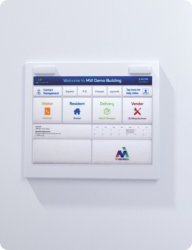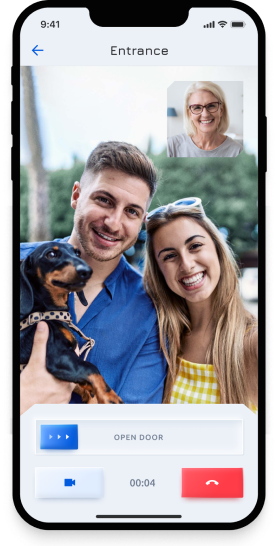 State-Of-The-Art Technology
Enhanced Security
Control all your building's activities and features via an intuitive web platform designed specifically for building managers.
Audit & Track Door Events
MVI's proprietary access control abilities use multiple advanced technologies for granting and denying access to your building.
Track & Resolve Service Requests
Monitor maintenance service requests and status through MVI's web platform.
Effortless Communication
Communicate with residents, visitors, delivery, and maintenance personnel easily with our proprietary messaging platform.
GREAT UTILITY
I love it when apps are less about fun and more about getting things done. This app is exactly it. This utility is very helpful for managing who can enter our building. The ability to use the entrance camera from anywhere is very useful.
---
- Gerry Rufman
SIMPLIFIED SECURITY SOLUTIONS
We install a number of different security solutions, but we've found that MVI's MyKey® solution is the most comprehensive and well-rounded solution for our customers. They're constantly innovating and trying to find ways to make their products even better.
---
- Joseph M., Operations Manager
ADVANCED AND SAFE
I love the versatility of MVI's products and in these modern times, we are always looking for solutions for our customers that are not only technologically advanced, but also provide added security benefits and even touchless features during the pandemic.
---
- Kyle H., Operations
AFFORDABLE OPTIONS
Amazing, reliable systems for far less than our budget allowed. We are moving forward to install KeyCom® products at two additional gated communities.
---
- Hillary R., Chief Operating Officer
PROFESSIONAL SERVICES
Amazing customer service, professional installation, and more affordable than we had hoped for. I recommend MVI for any property manager looking to increase safety without breaking the bank. Best of all… our residents love the added benefits of an easier and MUCH safer way to access their building!
---
- Jacob C., Property Manager
I ONLY WISH WE HAD MVI SOONER
I wasn't sure about making the switch to MVI until a recent incident made me rethink my security strategy. Thank you, MVI, for providing fast, reliable services that have restored my community's feeling of safety and security.
---
- Janice N., Property Manager
We've gone through different intercom systems over the years and MVI is by far the best! crystal clear video calling, sleek looking unit at the main entrance and outstanding customer service.
---
- Jacob Litchfield
I can let my friends in from anywhere.
---
- James T, Resident
This system changes everything!
My tenants love it!
---
- Joey N, Manager
This is amazing!
Who needs keys?
---
- Chris P., Resident
I love using the automatic Bluetooth entry, especially when both hands are full with grocery bags.
---
- Kishma, Resident